HLAA 2023 Convention June 29-July 1 In New Orleans (NOLA)!
Advertising, CART, Contributions, Coping, COVID-19, Donations, Florida Chapter News & Events, Florida Meetings, Florida State Chapter Coordinators, Gulf Coast Chapter News, Happy Hour, Health & Wellness, Hearing Aids, Hearing Loss, Hearing Loss and Balance, HLAA Florida State Association News, Medicare, Support, Tampa Chapter News, Technology, Tinnitus, Vertigo, Vestibular Neuritis
View this Post on the HLAA Website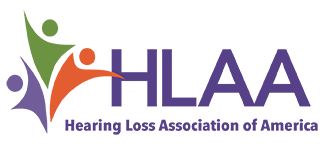 The HLAA 2023 Convention is June 29-July 1 in New Orleans (NOLA)! This year the Exhibit Hall, educational workshops, demo presentations, social events, and Research Symposium will all be held under one roof at the New Orleans Marriott. When you aren't learning and networking at our communication accessible convention, you can explore the rich architecture of the French Quarter, take in jazz music on Frenchman Street, and dine on Creole-inspired cuisine. Start booking your trip to the Big Easy today!
We'll See You There!
Host Hotel
New Orleans Marriott
555 Canal Street
New Orleans, LA 70130
Phone: 504-581-1000
Located on NOLA's famed Canal Street, between the French Quarter and the Warehouse District, the New Orleans Marriott offers you views of the Mississippi River and downtown New Orleans. Located walking distance to many of NOLA's famous neighborhoods, best restaurants and unique sites, attendees don't have to go far to experience New Orleans.
Room Rates
Convention rates for the New Orleans Marriott are as follows:
Single/Double Occupancy: $199
Additional Person: $25
Note: The HLAA hotel room block link will be sent to those who register for HLAA 2023. View the hotel website.
Questions? Email Amanda Watson at convention@hearingloss.org.
Registration Opens Friday, December 2
HLAA Convention registration opens on Friday, December 2. Visit the Convention web page (hearingloss.org/convention) for more information. Register by Friday, March 10, 2023, to receive the early-bird registration rate! Registration closes on Friday, May 26.
Awards Nominations
The HLAA 2023 Awards Nominations is now open! There are many deserving awards so make your online nomination today. The deadline is Friday, December 16, 2022.
Call for Papers
The HLAA 2023 Call for Papers is now open! Submit a workshop proposal below. The deadline to submit a paper is Friday, December 9, 2022.
Apply now
Convention Sponsorship and Exhibitor Opportunities 
Showcase your product or service at the HLAA Convention!
If you have an exhibitor question, email Jeryl Parade, jeryl.parade@theygsgroup.com.
If you have a sponsorship question, email Marilyn DiGiacobbe, mdigiacobbe@hearingloss.org.
Did you like this post?
Please Share
Posted in
Advertising
,
CART
,
Contributions
,
Coping
,
COVID-19
,
Donations
,
Florida Chapter News & Events
,
Florida Meetings
,
Florida State Chapter Coordinators
,
Gulf Coast Chapter News
,
Happy Hour
,
Health & Wellness
,
Hearing Aids
,
Hearing Loss
,
Hearing Loss and Balance
,
HLAA Florida State Association News
,
Medicare
,
Support
,
Tampa Chapter News
,
Technology
,
Tinnitus
,
Vertigo
,
Vestibular Neuritis
Previous Post | Next Post